Keeping Families Together





IMMIGRATION LEGAL SERVICES
AILA Virtual National Day of Action

Thursday April 22, 2021
SURPRISE SCOTUS DECISION!
AILA Celebrates Supreme Court's DACA Decision, Calls for Permanent Protection
AILA Doc. No. 20061802 | Dated June 18, 2020
WASHINGTON, DC – The American Immigration Lawyers Association (AILA) applauds the U.S. Supreme Court's decision blocking the rescission of the Deferred Action for Childhood Arrivals (DACA) program. The decision means that Dreamers across the country will continue to have temporary protection from deportation. It also underscores the incredible importance of our nation's foundational principle of separation of powers, and the need for accountability in government agency actions.
AILA Executive Director Benjamin Johnson stated, "Dreamers across the country, and those who love and depend on them, are breathing a sigh of relief, having lived in fear and uncertainty since the Trump Administration targeted the DACA program for termination. This decision today is particularly important as our country faces the immense challenge of a pandemic and tens of thousands of Dreamers are on the front lines as paramedics, nurses, and other medical professionals. Like many Americans, Dreamers are also grocery store workers, truck drivers and caretakers.  They have stood shoulder to shoulder with Americans in the effort to get healthy and stay healthy. We are a stronger nation when we stand together.
"Despite this great news, and our exhilaration about the decision, the Court has made clear that the President has both the power to continue the program and the power to terminate if he follows the correct legal process. For the sake of not only Dreamers but our nation, this legal limbo must end. AILA urges Congress to act immediately and pass permanent protection for Dreamers once and for all. The great majority of Americans from across the political spectrum want Dreamers protected with permanent residency in America. With such resounding support, Congress can and must pass a bipartisan solution. We stand ready to work with both parties on effective legislation that will quickly address this issue. The time for action is now." 
Cite as AILA Doc. No. 20061802.
COVID-19 and what you need to know.
Please click the learn more button to find out how the Corona Virus is impacting our office, immigration court, and your case.
Brost Law Office is now offering in-person,

telephone and zoom conferencing appointments.
We are Accepting New Clients!
We are ready to assist you wherever you are at in your immigration process.
Call To Speak With An Immigration Specialist

Para hablar con un abogado de inmigración llame
Gunda J Brost

Immigration Attorney

Abogada de inmigracion
Brost Law is dedicated to addressing your affirmative immigration needs. Our law office will handle your individual case with care and personal attention. We accept cases from all 50 states and US territories as well as international cases from abroad.

Se habla español
On parle français
Hier wird Deutsch gesprochen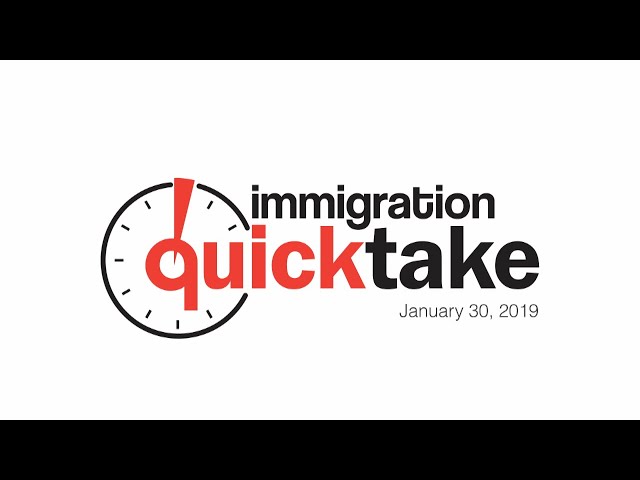 The American Immigrantion Lawyers Association (AILA) has recently published an analysis of USCIS data revealing crisis level delays in the agency's processing time. This is harmful to families, individuals, and business. to learn more please watch the video.
Why Is Your Case Taking So Long?

USCIS Processing Delays Have Now Hit Crisis Levels
Why Hasn't Your Case Been Decided Yet?
Nationwide, you and millions of families, businesses, and people applying for humanitarian relief are waiting longer for
U.S. Citizenship and Immigration Services (USCIS) to process and approve your applications and petitions.
Five years ago, an average case was taking about five months to process. By Fiscal Year (FY) 2018, that same applicant waited nearly 10 months. Those extra months of waiting halt business operations, keep families separated, and jeopardize people's lives.
Who Is Affected?
You and other people applying for family-based benefits, employment-based benefits, naturalization, travel documents, and employment authorization are all experiencing delays. In FY2018, a staggering 94 percent of all immigration petitions and application form types took longer to process when compared to FY2014.
Why Are Cases Taking Longer?
Many factors can slow down your case. New policies at USCIS are restricting legal immigration. For example, one policy requires USCIS officers to conduct duplicate reviews of past decisions, adding unnecessary work to each case.
Such inefficient policies help explain why processing times are increasing even as USCIS application rates are decreasing. Recent USCIS data shows that USCIS's average processing time rose by 19 percent from FY2017 to FY2018, even while overall numbers of case receipts declined by 13 percent during that same period. Congress intended USCIS to function as a service-oriented agency on behalf of the American people. But the agency is failing its mission with unacceptably and increasingly slow case processing.
What Can I Do?
✔ Make sure your lawyer has your updated contact information
✔ Talk to your lawyer about your expectations for processing your case. Your lawyer can guide you and help you plan for any delays.
✔ Learn more on AILA's website. Go now to:
✔ Hold USCIS accountable by acting NOW. www.AILA.org/TakeAction
AILA is the national bar association of immigration lawyers comprised of over 15,000 members located in every state in the U.S. and worldwide.
Schedule A Personal Consultation
Making an appointment to fit your immigration needs and geographic location is simple. Brost Law Office has streamlined the consultation process so you get the information that you need within the time constraints you are under. We are dedicated to giving you our best legal opinion and offering you solid advice based on our experience. We will examine your case and and provide you with the next steps so you know the action plan, no guess work. You will leave with a solid timeline and the peace of mind that your case is well in hand. Contact us by phone, email, or social media to schedule your consultation.
**Consultation fee is due at time of service**
The American Immigration Lawyers Association (AILA) is the national association of more than 15,000 attorneys and law professors who practice and teach immigration law. AILA member attorneys represent U.S. families seeking permanent residence for close family members, as well as U.S. businesses seeking talent from the global marketplace. AILA members also represent foreign students, entertainers, athletes, and asylum seekers, often on a pro bono basis. Founded in 1946, AILA is a nonpartisan, not-for-profit organization that provides continuing legal education, information, professional services, and expertise through its 39 chapters and over 50 national committees.

Attorney Gunda Brost is a proud member of AILA
Call To Schedule Today

Llama hoy para programar



/